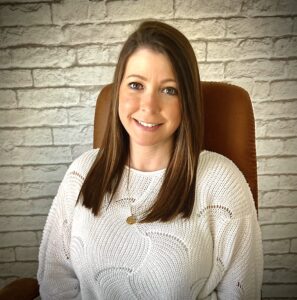 There is purpose and meaning behind how we feel and what we think. In addition to daily challenges, many of us have not been taught how to feel and express our emotions, or how to effectively communicate our needs with others. Lack of support and encouragement in expressing ourselves can leave us experiencing painful or unsettling emotions such as anger, guilt, shame, worry, or hopelessness. Therapy is an opportunity to explore our experiences with curiosity and kindness, allowing us to gain insight, provide understanding of, and to heal from the burdens we carry. I strive to create a warm, validating, and safe space in therapy, which harnesses self-discovery and openness in sharing those findings.
As a therapist, I implement several treatment modalities, including cognitive behavioral therapy (CBT), motivational interviewing (MI), psychodynamic therapy, and mindfulness. I view clients from a strength-based lens, bringing focus to internal strength, resourcefulness, and resiliency. I approach therapy as a collaborative effort and it is my honor to work alongside you, as you develop and deepen a range of emotional and cognitive skills to challenge the beliefs and patterns that hold you back or no longer serve you. I hope to empower you to recognize your strengths, feel grounded in the present, and become hopeful about the future.
Areas of Interest:
Depression
Anxiety
Trauma/PTSD
Grief
Self-esteem
LGBTQIA+ concerns
Trauma and Brainspotting
I am trained in brainspotting, which is a technique used in accessing and treating a wide range of conditions and symptoms caused by traumatic experiences. Brainspotting was founded and developed by Dr. David Grand, and has roots in EMDR, hightlighting the connection between your visual field and your brain with relevant eye positions.
Sara T. Graap, MS, LPC
Licensed Professional Counselor
Master of Science in Counselor Education, University of Wisconsin-Platteville