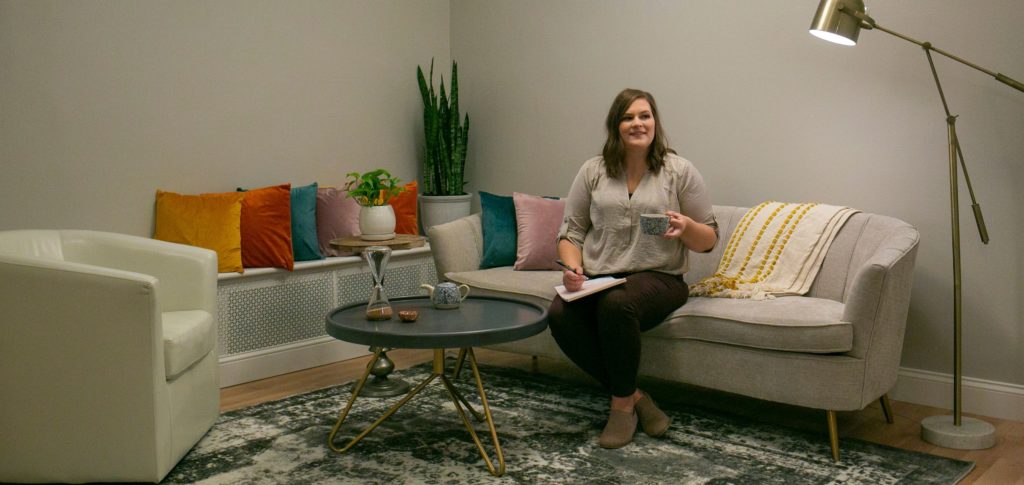 "To be fully alive, fully human, and completely awake is to be continually thrown out of the nest…"
― Pema Chödrön, When Things Fall Apart: Heart Advice for Difficult Times
Losses – whether of loved ones, roles, or dreams – often impart a sense of being "thrown out of the nest."  It is common to feel shocked, overwhelmed, and hopeless when faced with major changes that alter the course of our life narratives.
Our stories about ourselves and our worlds help us construct and interpret experiences – however, they do not define us. As your counselor, I can help you revise old narratives in ways that foster healing and growth. I utilize trust built within the therapeutic relationship as a foundation for safe self-exploration and support clients through compassionate listening and non-judgmental presence. Together, we can cultivate a new and enhanced vision for your future
I offer individual therapy services to adults (ages 18+).
AREAS OF INTEREST:
TRAUMA & CODEPENDENCY
I am a Certified Developmental and Relational Trauma (DART) Therapist; this means that I have completed extensive training in childhood and relational trauma.  Born out of Post Induction Therapy, which was created by Pia Mellody (author, Facing Codependence), and later refined by Jan Bergstrom (author, Gifts from a Challenging Childhood) and Dr. Rick Butts, individuals learn how areas of unmanageability in their lives have manifested, and how to shift back into their Functional Adult selves.
I am also a trained Eye Movement Desensitization and Reprocessing (EMDR) therapist, which is a therapy that uses eye movements to help individuals heal from the symptoms of emotional distress caused by disturbing life experiences.
LGBTQIA+ ISSUES
As a member of the  the LGBTQIA+ community, I find myself especially drawn to this area. My clinical experience with this demographic involves couples work, group facilitation of LGBTQIA+ partner loss, and Issues specific to individuals within the LGBTQIA+ community.
GRIEF & LOSS
My experiences providing grief support to individuals, families, couples, and children at Agrace Hospice Grief Support Center inform my approach to working with individuals struggling with complicated grief and loss-related traumas.  Whether you are bereaved suddenly by suicide or other unexpected, traumatic death, are preparing for loss, or anywhere in between, I am here for you.
Other areas I treat:
LGBTQ+ issues
Relationship and sexual issues
Trauma
Mariah Wulff, LPC, DARTT
Licensed Professional Counselor
Master of Arts in Counseling and Family Therapy, Lakeland University