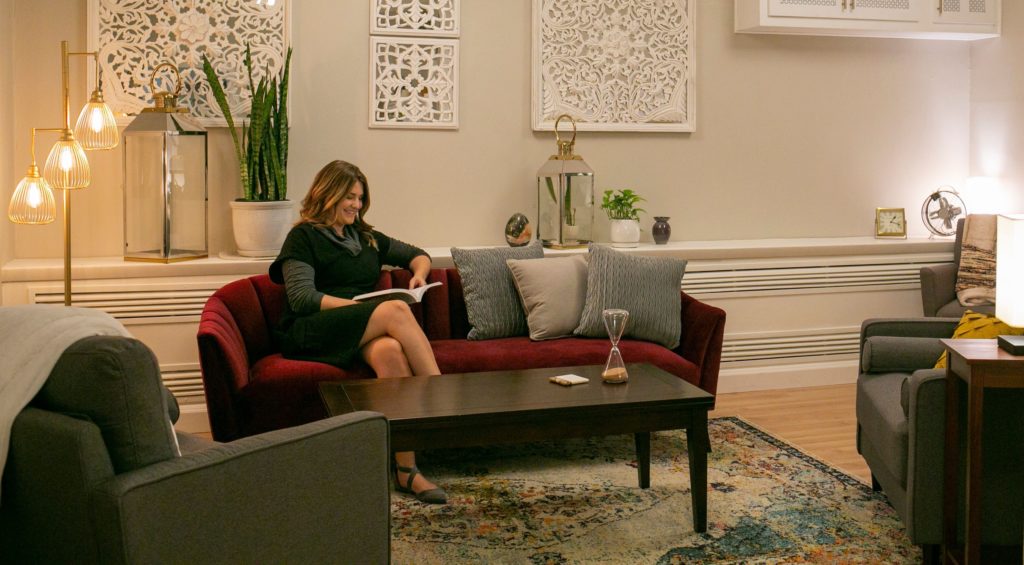 There is an unfolding process that happens in therapy – much like how a flower blooms. Seedlings sprout roots, then stems, leaves… and finally petals bloom when cultivated in a supportive, nurturing environment. Similarly, therapeutic growth occurs through affirming connection to and validation of external and internal experiences.
Effective therapy is not possible without attunement.  By being present and real with you – all of you – and your full range of strengths and challenges, we work together towards healing and growth.  Many of us have wounded parts that we fight, suppress, or even reject. These shadowy parts contain deep wisdom about our needs, though, and banishing them disconnects us from our authentic selves.  Healing means honoring the unique and harmonious contributions of all parts comprising our whole.  By recognizing, listening, and attending to these parts, we can work together to resolve internal conflict.
My practice centers on collaboration, recognizing internal dynamics, processing and releasing emotions, perspective-taking, and developing ways to heal courageously. I strive to make you feel seen and accepted for who you are and have yet to meet a part of a client I haven't liked. I utilize humor and compassion to create safety, facilitate open expression, and unify my clients' fragmented parts into an integrated self.
I offer individual therapy services to adults (ages 18+) at our Downtown-Firestation Clinic.
Areas of Interest:
Emotion Focused Therapy
Internal Family Systems
TRAUMA & CODEPENDENCY
I am a Certified Developmental and Relational Trauma (DART) Therapist; this means that I have completed extensive training in childhood and relational trauma.  Born out of Post Induction Therapy, which was created by Pia Mellody (author, Facing Codependence), and later refined by Jan Bergstrom (author, Gifts from a Challenging Childhood) and Dr. Rick Butts, individuals learn how areas of unmanageability in their lives have manifested, and how to shift back into their Functional Adult selves.
Other areas I treat…
Identity Concerns
Trauma
Anxiety
ADHD
Kyra Beckman, MS, LMFT, DARTT
Licensed Marriage and Family Therapist
Master of Science in Marriage and Family Therapy, Edgewood College