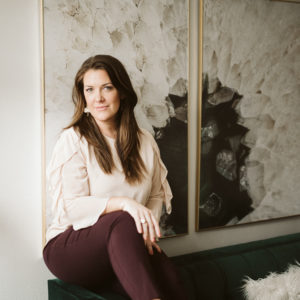 Many people ask me, "Why would I want to feel my feelings?"
Whether you are filling every space on your calendar to avoid being alone with your thoughts or constantly staring at a screen….putting on a new mask for every person you encounter or using alcohol as "social lubricant" or to quiet the noise….many of us have mastered the art of avoidance.
Some of us neatly tuck our feelings away, trading our emotions for a nicely organized life with lots of explanations and justifications, while others just shove the mess of feelings under the rug, denying that they are even there.  Others fear that once the floodgates open, they won't be able to contain themselves, leaving one vulnerable, raw.
The emotions we are most likely to try to avoid or fear actually contain the greatest and most important gifts. Feelings are sensory, physiological, and are your body's response to the world.  Each one of our emotions offers us a distinctive gift; especially the difficult ones, like anger, fear, pain, and shame.
As your counselor, it is my job to help you safely move into these emotions, and help break cycles of unhelpful coping so you can experience healing and peace.
If you are struggling to cope with your emotions or find yourself unhappy in life or in relationships, reach out today and learn how your gifts of emotion can be your ultimate catalysts for change.
Valerie R. Burns, MS, LPC, CSAC, NCC, DARTT
Licensed Professional Counselor & Clinical Substance Abuse Counselor
Nationally Board Certified Counselor, Certified Developmental & Relational Trauma Therapist
University of Wisconsin-Madison, 2014

My Clinic
Located in the historic Gilman Plaza, my clinic can be accessed from University Avenue or Gilman Street.  Please enter the waiting area on the third floor and make yourself at home, as there is no receptionist.  If you are a new client, there will be a clipboard waiting for you with new client paperwork ready.