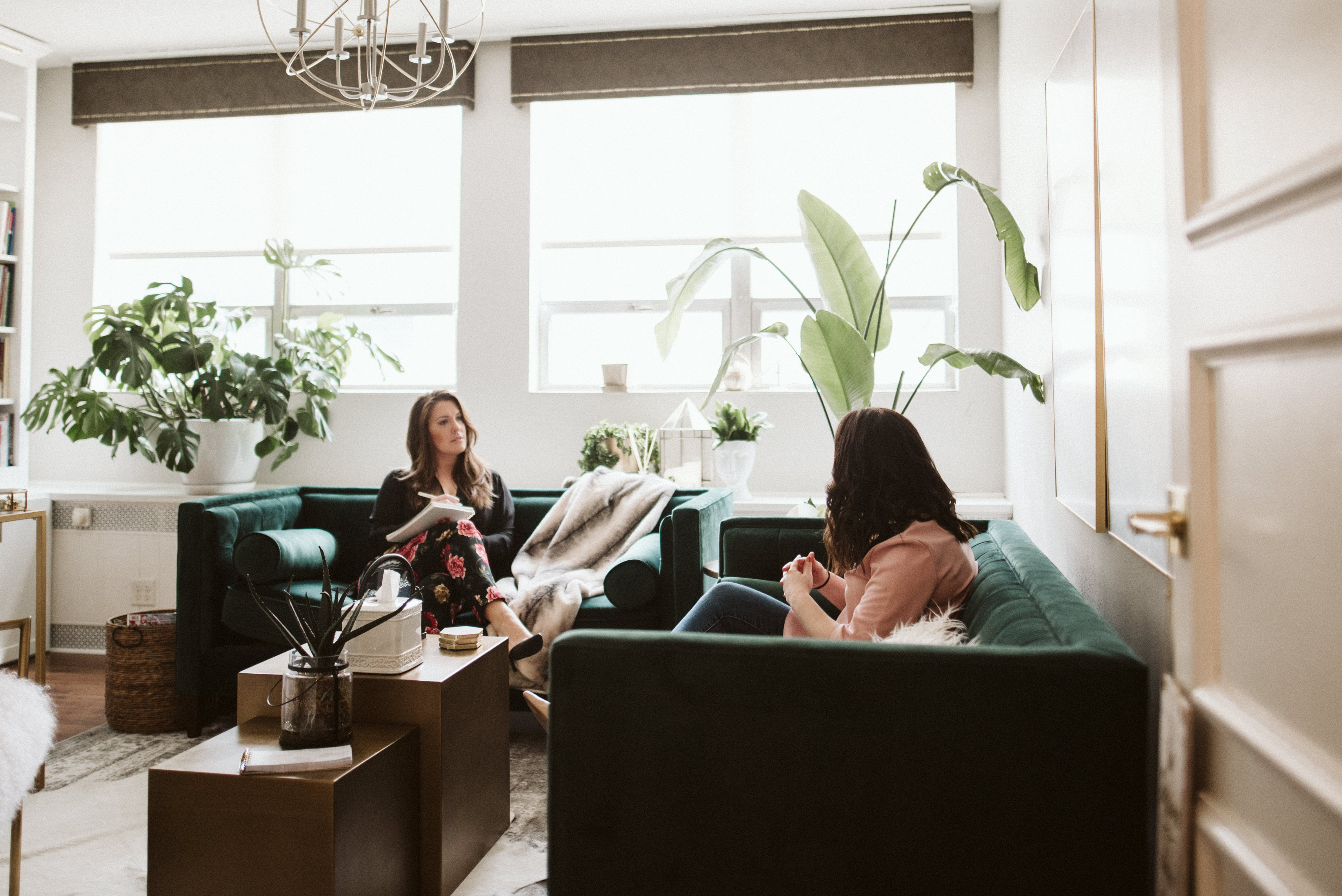 I offer therapy services for adults (ages 18+) in individual sessions only at this time.
Individual Therapy
Grow, heal, and thrive. Individual therapy is focused on you. Your first appointment is called an "Initial Assessment." During this time, we will fill out some standard paperwork, talk a lot about how therapy works, what your goals are for our time together, and I'll guide you through a whole lot of questions so we can take a look at the big picture. Subsequent sessions will be more focused and tailored to your individual concerns.
Specialties
Anxiety Disorders
Many individuals today experience anxiety.  Anxiety, in small amounts, helps us get through our day.  It helps us finish tasks, keeps us connected to others, and even serves an important role in basic life activities like remembering to eat, drink water, and go to the bathroom.  But sometimes our anxiety becomes dysfunctional, meaning that it no longer is helpful, and instead is detrimental to living our best lives.  If you are experiencing anxiety that is interfering with your quality of life, you may benefit from therapy.
Trauma & Codependency
I am a Certified Developmental and Relational Trauma (DART) Therapist; this means that I have completed extensive training in childhood and relational trauma.  Utilizing Post Induction Therapy, which was created by Pia Mellody (author, Facing Codependence), individuals learn how areas of unmanageability in their lives have manifested, and how to shift back into their Functional Adult selves.
I am also certified in Eye Movement Desensitization and Reprocessing (EMDR), which is a therapy that uses eye movements to help individuals heal from the symptoms of emotional distress caused by disturbing life experiences.
I am currently training for certification in the Somatic Experiencing (SE) model.  SE is aimed at relieving the symptoms of post-traumatic stress disorder and other mental and physical trauma-related health problems by focusing on the client's perceived body sensations (or somatic experiences).
Other Areas I treat…
Depressive Disorders
Relationship Issues
Family Conflict
Life Transitions
Career Counseling
Emotional Support Animal Letters
Animal Assisted Therapy
Discreet Services for Professionals
Outdoor or Walk-and-Talk Therapy