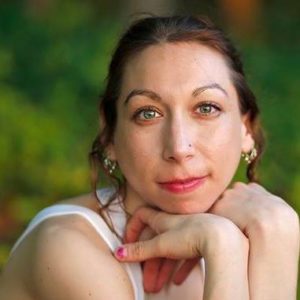 Why do people struggle with their mental and emotional health, and what helps them heal?
Answers to these questions are not always evident and often differ from person-to-person. Many of us received inadequate nurturance and/or instruction growing up about how to navigate our emotions and relationships. Without such guidance, unhelpful patterns of thinking, feeling, and behaving emerge that can compromise our well-being. These problems may manifest overtly (e.g., substance abuse, self-injury, relationship conflict) or in more subtle ways (e.g., perfectionism, workaholism, rigidity, suppressed emotions).
As your counselor, I am here to help you identify roadblocks to living a fulfilled, connected life and develop adaptive coping responses to challenging situations. As a psychology researcher and psychotherapist, I embrace a multi-modal perspective of mental health that recognizes the array of biological, psychological, and social forces contributing to psychological distress. Counseling allows for in-depth exploration and processing in a safe, supportive setting that values individual differences and needs. I believe strongly in the power of the therapeutic relationship to heal and transform. My approach is highly collaborative and honors the inherent strengths and unique capacities each client brings to treatment.
I offer therapy services for adults (ages 18+) in individual sessions only at this time.
AREAS OF INTEREST:
OVER-CONTROL
Do you struggle with perfectionism and find it challenging to relax and be spontaneous? Are you used to masking your inner feelings?  Does shyness or social anxiety prevent you from forming meaningful relationships? I have trained and worked extensively with Radically Open Dialectical Behavior Therapy (RO-DBT), an research-validated treatment that addresses these and related problems of excessive self-control.
MINDFULNESS & 3rd WAVE CBT
My practice and study of yoga and mindfulness over the past 15 years guides my holistic approach to counseling. I integrate cognitive-behavioral therapy (CBT) approaches (DBT, ACT) that emphasize the mind-body connection in the healing process.
Other areas that I treat:
Anxiety
Trauma
Depression
Obsessive-Compulsive Disorder
Sara B. Austin, MA
Clinical Mental Health Counseling Intern, Northwestern University
Master of Arts in Clinical Psychology, Simon Fraser University
Level 3/Intensively Trained RO-DBT Practitioner
Sara is our Advanced Counseling Intern.
She sees clients on a Sliding Scale basis only at this time.