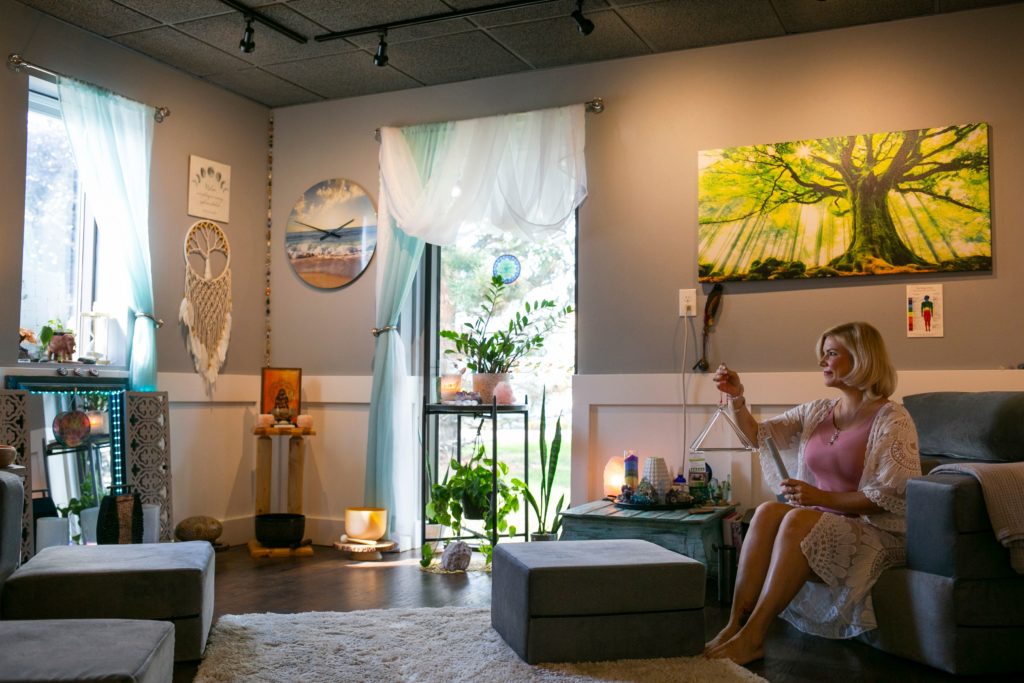 Healing, growth, and renewal…  Nurturance and nourishment are the roots of our work together.
The body stores unmet needs and old wounds as energetic imbalances and tensional patterns, and our lives begin to transform only when we work to  transform and release our unprocessed shame, fears, and traumas.
You are not alone. If you are struggling with physical, mental, interpersonal, or spiritual issues, I offer holistic approaches that help you align and strengthen your inner universe. I provide a cocoon of safety, warmth, and respect to support the natural healing process, and often integrate sound therapy, chakras, aromatherapy, somatics, and guided imagery into our treatment.
I offer therapy services for adults (ages 18+) in individual sessions only at this time.
Casey practices at our Middleton Clinic, located at 3510 Parmenter Street, Suite 109, Middleton, WI 53562.
My Approach To Therapy:
Holistic/Somatic Psychotherapy
Our bodies and brains share an address.  Holistic and somatic psychotherapy honors the totality of mind, body, and spirit, and provides a container of safety in which individuals can reconnect with their authentic lived experience and truth.
      Trauma Focused
TRAUMA & CODEPENDENCY
I am a Certified Developmental and Relational Trauma (DART) Therapist; this means that I have completed extensive training in childhood and relational trauma.  Born out of Post Induction Therapy, which was created by Pia Mellody (author, Facing Codependence), and later refined by Jan Bergstrom (author, Gifts from a Challenging Childhood) and Dr. Rick Butts, individuals learn how areas of unmanageability in their lives have manifested, and how to shift back into their Functional Adult selves.
I am trained in EMDR (Eye Movement Desensitization and Reprocessing) therapy, which helps people recover from trauma and other distressing experiences. EMDR uses eye movements and other forms of stimulation to activate the brain's ability to resolve these concerns. EMDR has been shown to offer a reduction in the symptoms of post-traumatic stress, anxiety, depression, and panic disorders.
Another method I use for trauma treatment is Deep Brain Reorienting (DBR), developed by Dr. Frank Corrigan. DBR accesses the core of the traumatic experience at the root in the brainstem. This method helps individuals notice and work through prior survival threats and attachment wounding that are stored deep in the brain and held in the instinctive reactive patterns of the head and neck.
Integrative Nutrition
As an Integrative Nutrition Health Coach, I combine my knowledge in cutting-edge dietary theory with proven coaching techniques to help clients articulate and achieve their lifestyle goals.
Other areas that I treat:
Trauma
Self-esteem issues
Anxiety
Depression
Veterans
Disordered eating and body image concerns
Casey-Ann "Casey" Dohse, MA, LMFT, DARTT
Master of Arts in Counseling Psychology, Holistic & Somatic Focus, John F. Kennedy University
Eating Disorders Certificate, John F. Kennedy University
Holistic Health Coach, Institute for Integrative Nutrition